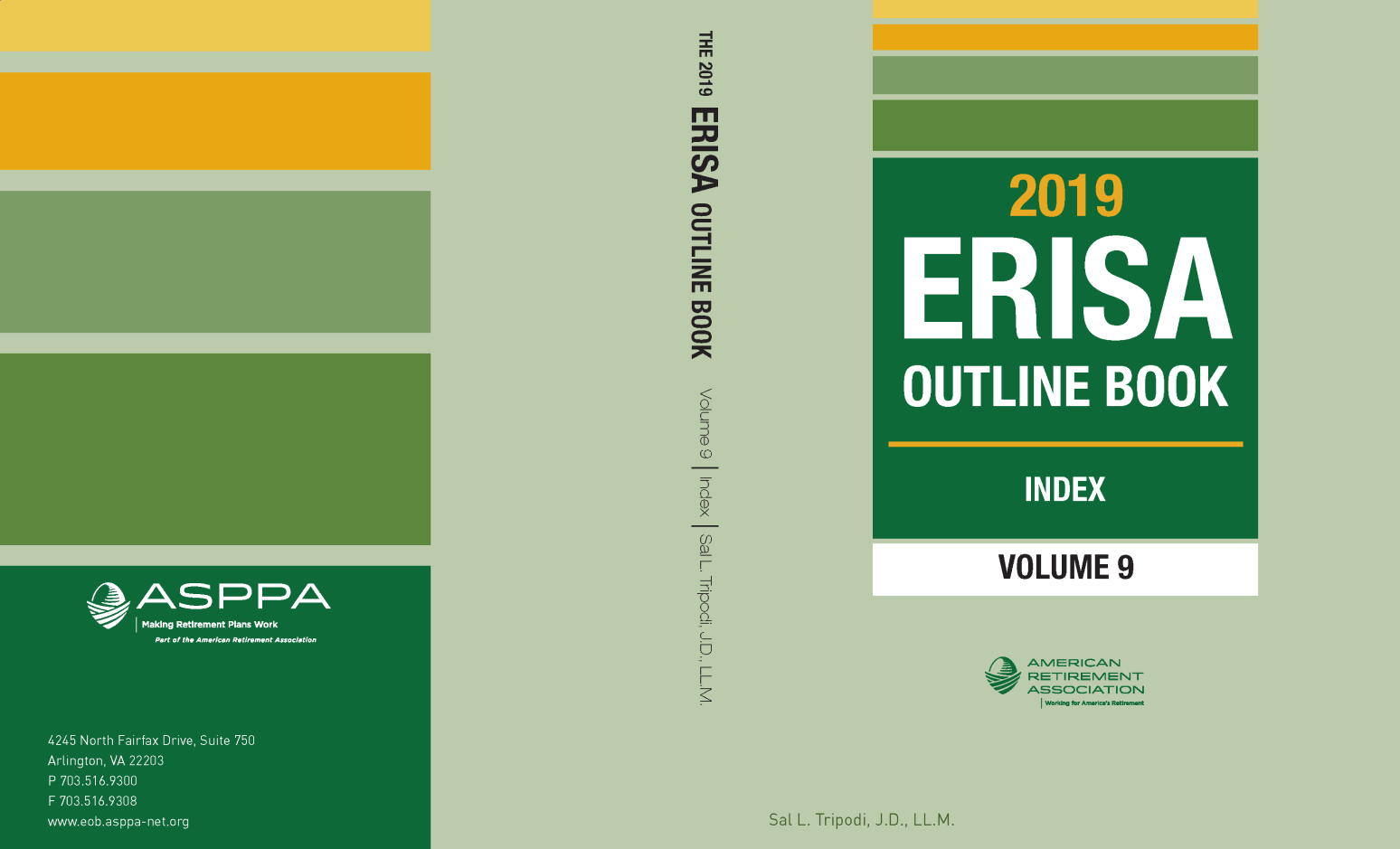 The original ERISA Outline Book (Employee Retirement Income Security Act of 1974) is a nine volume set of books that define the tax laws set forth by the IRS to protect employee retirement accounts and pensions. The original design (left) features the ASPPA green broken into shades. In the 2020 redesign, the yellow gold color was removed.
The redesign of the ERISA Outline Book launched in 2020. Colors used are designated by the brand color palette from a redesign that I contributed to in 2020 for all five organizations. Fonts are from the redesign and the display font is a variation of the sans serif font with a softer letterform. Gray is used for a minimalist touch that contrasts the signature ASPPA green. I created the Secure Act logo to promote the exclusive added content from the recent legislation that year. Includes full collateral of digital ads, magazine ads, social media ads, and email campaign promotions.
I was the main contributing designer in the redesign of Citizen-Soldier magazine. All features and ads were developed along with editors in iterations and dependent on relevant imagery. Photo editing was a core skill in this role along with image correction and collage. The monthly magazine was translated to web.
I collaborated with stakeholders and editors to develop the identity for these book brands. I was involved in the entire product development from end-to-end. Reviewing the manuscript and gathering information on specs and budget from the printing vendor to prepare a strategy for design engagement and managing the press inspection. I was involved in directing  photoshoots with the authors and all of the image selection. For each book, I created a framework for the interior pages and developed infographics where they were requested.